Set in small-town, U.S.A. of a bygone era, Meredith Willson's THE MUSIC MAN follows fast-talking travelling salesman Harold Hill as he cons the people of River City, Iowa into buying instruments and uniforms for a boys' band he vows to organise – this despite the fact he doesn't know a trombone from a treble clef. His plans to skip town with the cash are foiled when he falls for Marian the librarian, who transforms him into a respectable citizen by curtain's fall.
By turns wicked, funny, romantic and touching, THE MUSIC MAN is family entertainment at its best.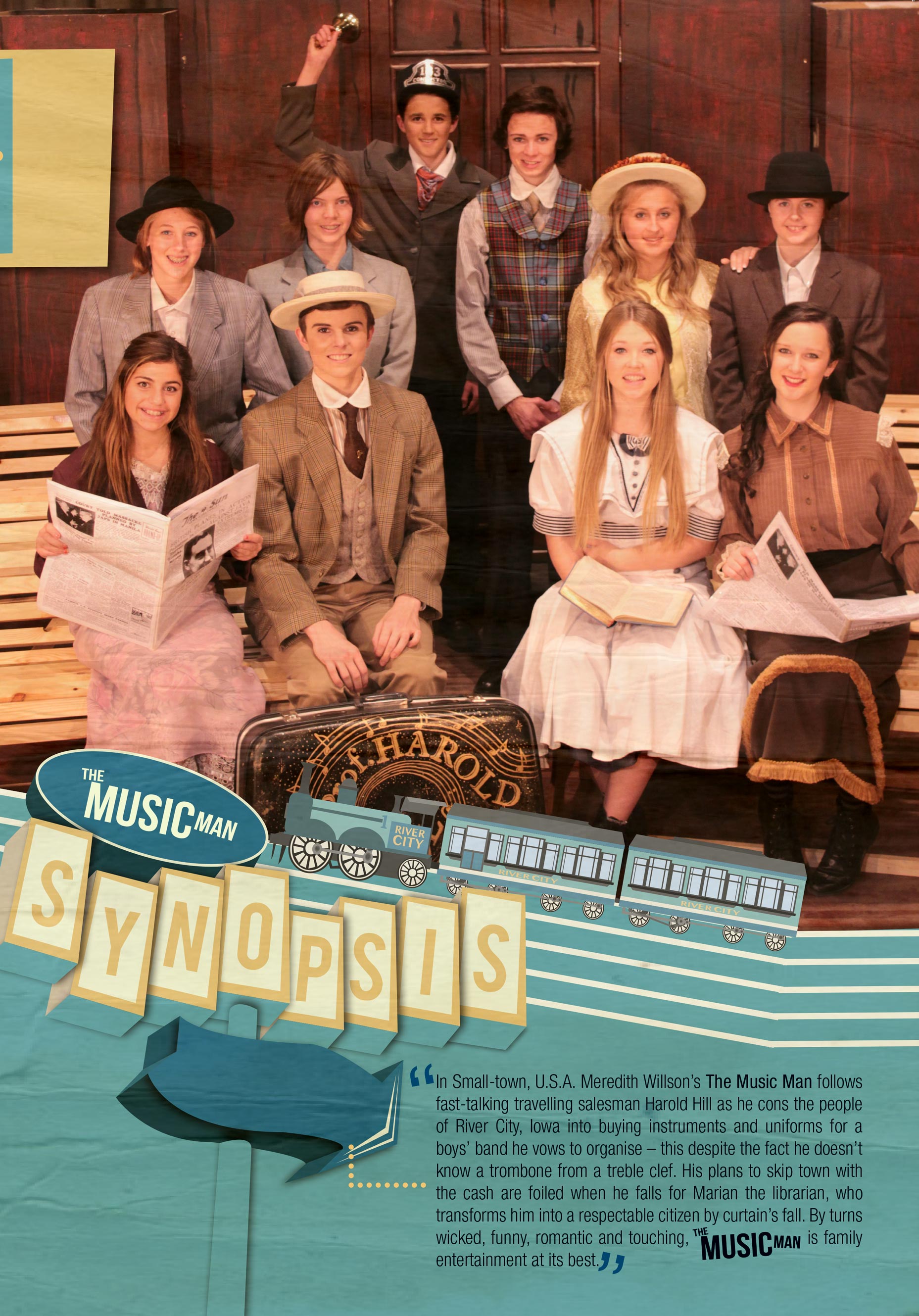 Watch the Behind the Scenes Documentary below to watch the journey of NEXUS 2014.
2014 has been another amazing year for Nexus Bendigo Youth Theatre. In our 5th year we kick started the year with our Nexus Unmasked program, which reconnects past cast mates with those who are coming along for the first time, teaching and practicing new skills, we continue to see new faces coming along to check out Nexus. This really set the tone for the year, in choosing to do a lesser known musical, The Music Man, we had our most over whelming response with 74 students auditioning to be a part of the Nexus journey. It shows that the draw card to Nexus is not what show we perform, but the way young people feel accepted, encouraged and cared for in the Nexus environment. This was also evident when all of our graduation students from last year chose to return to Nexus as Graduate Leaders, a new step for Nexus as we gave them leadership opportunities beginning with learning to serve first.
This year we also participated in the Easter Parade, a great promotion for the upcoming production but more importantly it built confidence in our cast, while not everyone can be a lead in the musical, as we walk the procession, everyone was dressed as a lead character from all our different shows, interacting with the crowd, it was a true highlight for the students and helped to form friendships early in the production run.
With five performances, 1200+ ticket sales and attendance from the mayor, council member and local politicians, there were many highlights including our 'Nexus Grants a Dream' student who performed wonderfully in the dances at the Saturday matinée from his wheelchair, a beautiful example of social inclusion that blessed the entire cast.